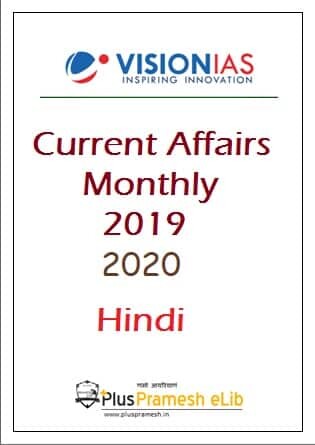 (23) Vision IAS Monthly Current Affairs Magazine Hindi Medium 2021
₹30.00
"Order on Call | 07987211847"
Description
Buy Vision IAS Monthly Current Affairs Magazine Hindi medium for all competitive exams. Students can customize from My Choice section.
About Vision IAS Monthly Current Affairs Magazine Hindi Medium (Subscription)
Buyers will receive current affairs booklets of past and upcoming months.
Student has to select the months.
Student can select past and upcoming months.
We will dispatch past month's booklet(s) immediately.
Booklet(s) of upcoming month(s) will be dispatched within 2 working days of it's availability.
FAQs
Q. Will I receive booklet every month?
A. Yes, according to your selection.
Q. Can I cancel this subscription before it's completion?
A. Anytime, we will refund your amount within 48 hours if you cancel the subscription.
Q. Can I change my shipping address for upcoming shipments?
A. Yes, anytime and any number of time but new address should be in India. International buyers are not allowed to change shipping address without prior permission.
Disclaimer
These booklets are available for free on the official website of Vision IAS in PDF format, we will dispatch upcoming booklets if the Institute continuously provide the same in public domain. If institute stops providing the booklets, we will cancel all subscription for this product and refund the amount.