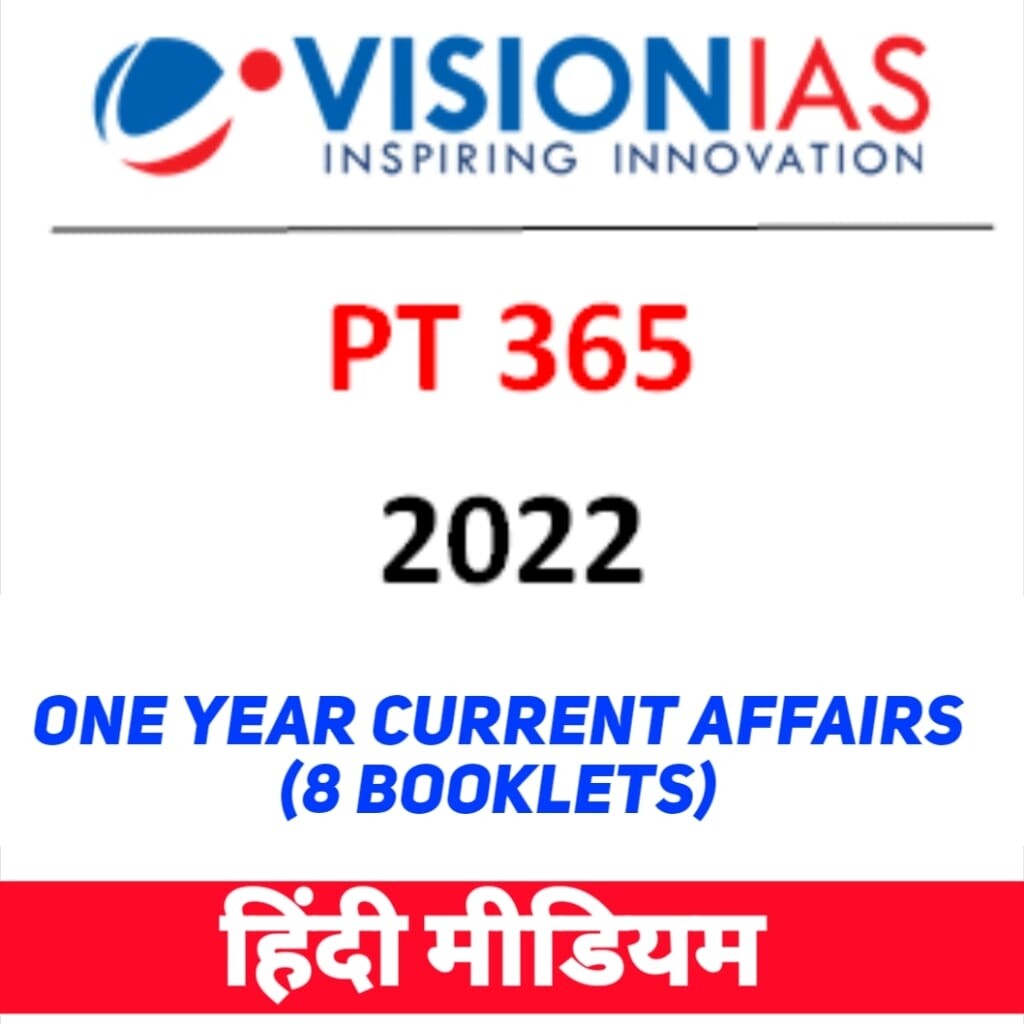 Vision IAS PT 365 for 2022 | Hindi Medium
We will ship this material in 6 Shipments as per availability.
Description
Buy Vision IAS PT 365 for 2022 Current Affairs in English for IAS Prelims 2022. PT 365 material is a well known source to cover the current affairs of last one year in super fast mode .Current Affairs is the most important part of this exam. One cannot ignore this part if one has to go through all the stages of this examination.
Subject Covered for Prelims 2022
Art & Culture
Environment
Economy
Science & Technology
Social Issues (with all schemes)
International Relations
Indian Polity & Governance
Government Schemes
About Vision IAS PT 365 for 2022 Current Affairs
Total 8 Booklets
All important current issues of last 1 year.
Mostly Govt Schemes are in Social Issues Booklet
Medium: English
---
Why Vision IAS PT 365 ?
It covers current affairs of last 1 year.
It covers all subjects.
Designed for UPSC CSE Prelims.
Can be covered completely in 15 days.
Easy to understand.
Sufficient factual information for prelims point of view.
Trusted by many toppers.
In PT365 you get a brief summary of that monthly current affairs in relation to pre exam or main exam. They compile the important topics which they find important in relation to the exam.