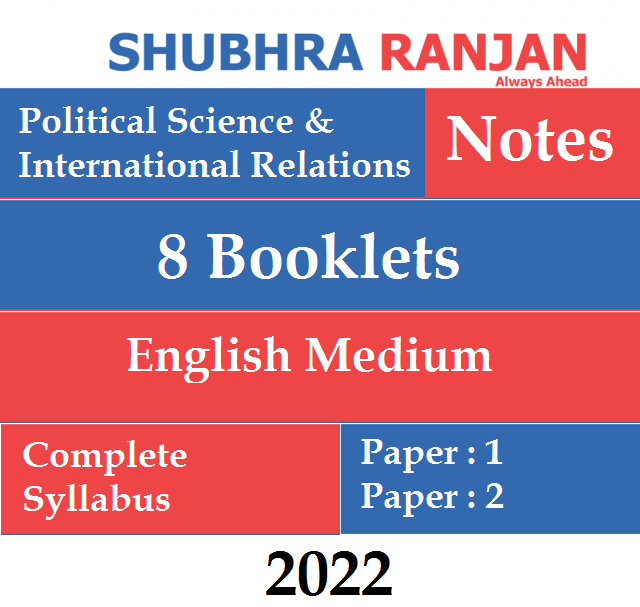 Shubra Ranjan Political Science Optional Class Notes (Spiral Bound Format)
Order on Call/WhatsApp: 07987211847
Description
Shubra Ranjan Political Science Optional Class Notes for Civil Service Exam Mains 2022. PSIR Optional Paper-1 and Paper-2. Shubra Rajan is a well known faculty for Political Science & International Relations for CSE.
Preparing for IAS is not an easy task. It invites stress, struggle, and fear. Aspirants are stress about finding the correct and sufficient study materials. Then they struggle to memorise them and the fear to clear the exam with flying colours haunts them forever.
Read More
Must Buy
---
At Plus Pramesh eLib, we provide 100% authentic material.